Agnes Scott College
Dear Deidra,
The flowers were the most beautiful we have ever had and they still look as lovely as when you dropped then off last Thursday. In fact, the President's office is using them for an event tonight and I am hoping to use them for something else this weekend.
You have a new client!!
Best wishes,
Kim
Kim V.
Our client with Morgan Stanley was thrilled with your flower arrangements. They liked the arrangements so much that they shipped them to their destination.
Nicoleta R.
JW Marriott
Repeat convention customer
I have used Flowering Events for my flower needs during our business conventions in Atlanta. The designers always do a great job, the delivery is smooth, and our events always have the most beautiful arrangements! If I'm in Atlanta, I will always call "Kent" who is attentive and so gracious with my orders.
Christina L.
Corporate event flowers
I've recently managed a corporate event in Atlanta and I contracted Flowering Events for the floral arrangements. The gorgeous centerpiece created from flowers and vegetables you see as the cover page was what Flowering Events created for me based on my event's theme, Mindful Eating. I absolutely loved them and all attendees raved about them. They were unique, they looked stunning on the farm tables and they definitely accentuated the overall energy of the healthy experience I wanted to create.
I wished I could have taken all of them home. Fabulous job, Flowering Events! And thank you for helping my event be unforgettable!
Adina D.
Adina D.
Hilton Worldwide
The bridal luncheon I hosted yesterday was very nice and the flowers were just right. Thank you so much for making it special and helping me. I will definitely keep you in mind for the next event I host! I appreciate it.
Teri
Teri M.
Alston & Bird
Last Minute Flowers for The Carter Center
Good morning Deidra ~ We were very pleased with the flower arrangements you delivered for our party on Friday night at the Carter Center. It was the elegant, yet understated, design that we were hoping for. We had many compliments from our guests regarding the Kitchen at Copenhill space, the food from Proof of the Pudding and the setup of tables with the beautiful flowers. Thanks for helping us create the look and mood we were going for.
Sharon
Sharon W
356 Catering at Porsche
Deidra and Kent ALWAYS come through for me! Whatever I need, they have the look to complete! Bon Appétit at Porsche loves you!!
Samantha A.
Bon Appetit
Weekly floral service
Flowering Events provides arrangements weekly for our high-rise community and I have personally used them numerous times. They are very service oriented, creative and in all the years they've been designing for our community, we've never seen the same arrangement repeated. I cannot recommend them more highly.
Mark P.
Loews VIP visit
Wanted to drop you a note of sincere thanks for an amazing week last week during our National Meeting. You truly outdid yourself. ALL of the arrangements and displays you and your Team executed last week were fantastic. The Lobby, elevator landings and rooms, C-Level events and the specialty VIP room displays blew the audience away. The comments, feedback and praise could not have been more effusive.
CK
Christian K
Emory University Events
The flowers were beautiful! Exactly what we needed.
Thank you,
Suzanne
Suzanne E.
Emory Univversity
Ele's wedding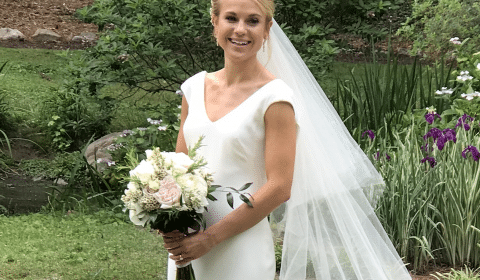 I very much enjoyed working with Deidre and Flowering Events to make my daughter's wedding beautiful. They do great work and came up with ingenious ways to stay within the church's guidelines and still incorporate my daughter's "vision". Deidre could not have been nicer or more patient with us, including when delivery plans changed at the last minute. She is as kind as she is professional and I highly recommend her.
Ele's Mama
November wedding
Your arrangements were gorgeous, we got many appreciative comments. You really captured the spirit of the occasion perfectly. The flowers were Lovely! Many thanks.
Tina S.
Tina S.
Excellent florist! Very easy to work with and wanted to do a good job for us.
Allison B.
Flowers for hotel stay
I want to thank Flowering Events for the beautiful arrangements placed in our hotel room before my girlfriend and I arrived at the Loews for our staycation. The flowers were beautiful and my girlfriend absolutely loved them!
I will defiantly use FE and recommend you all to my peeps if they need your services.
Thanks,
Leslie D.
Leslie D.
Beautiful 50th Birthday Arrangement!
My husband sent me a beautiful arrangement for my 50th birthday from Flowering Events yesterday! I love the creativity, flower varieties, and little details. Flowering Events did my arrangements and bouquets for my wedding six years ago. It's such a wonderful small business with a talented owner and hard working staff. They are artists! Every arrangement is made with love.
Paran Pordell
Agnes Scott College
Thank you for following up. Our centerpieces were GORGEOUS! We received many compliments and it truly added life to our event. Thank you for your assistance.
I will definitely be in touch for our next event!
Karissa M.
Agnes Scott College
50th birthday party
Just to let you know how extremely pleased we were with the flower arrangements you created for our special event. We received numerous gushing compliments on the colors, designs and overall beauty of each display. Kudos and many thanks. A. & D.
A & D
Flowering Events truly made our wedding gorgeous! The ceremony was on a covered pier and the reception at a covered pavilion on a lake. So, the setting was pretty, but there needed to be something else to spruce it up. Deidra from Flowering Events had so many ideas and I just loved every suggestion she had. In the beginning of the process, I spent about an hour with her mapping out what flowers were needed, how many bouquets, etc. She asked about some options that I had not even considered and she described some ways we could create a unique centerpiece appropriate for the area. Walking away from that meeting, I knew she would be great. With full confidence in her ideas, I was so excited to see the creation come to life. The day before the wedding, Deidra dropped off the pedestals that were to be our "alter" demarcation so we could more appropriately rehearse. Then, she came early on the day of to set up and bring the bouquets. She also picked up all the vases the day after the wedding, so we did not have to worry about a thing! She is a genuinely nice, creative, and organized professional. Her work is phenomenal and everyone at the wedding and those that have seen the photos have agreed. I HIGHLY recommend Flowering Events and have actually considered planning another occasion just so I could use her again!
Monica C.
Emory University Events
Thanks Deidra, flowers were perfect!
Andrew S.
Andrew S.
Emory University
Dear Deidra
I wanted to thank you personally for the beautiful floral additions to our recent party at Ventanas honoring the amazing athletes of the 1996 Atlanta Olympic Games.
They were truly wonderful and many of our guests complimented us for this very special touch.
Thank you so much for your important contribution to that very special evening.
All the best,
Billy
Billy P.
Event at the Porsche Experience Center
I just wanted to thank you for the arrangements – they were absolutely perfect! We'll definitely be reaching out to you again to help with our future events.
Take care,
Shauniquea
Shauniquea E.